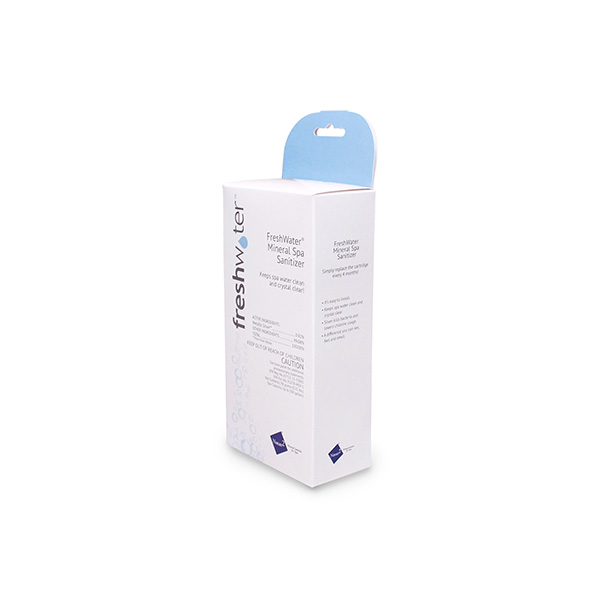 FreshWater® Mineral Spa Sanitizer
---
$41.99
About: The Freshwater Mineral Spa Sanitizer is used as a crucial component of all sanitation systems. The silver beads inside introduce silver ions that help fight bacteria & also allow you to reduce the level of chlorine in your hot tub. This cartridge must be replaced every 4 months. *Previously known as the Silver Ion Cartridge*.
It's easy to install.
Keeps spa water clean and crystal clear.
Silver kills bacteria and lowers chlorine usage.
A difference you can see, feel and smell.
Compatible With: Freshwater Ozone System, Freshwater Salt System, Bromine System.