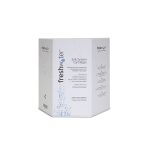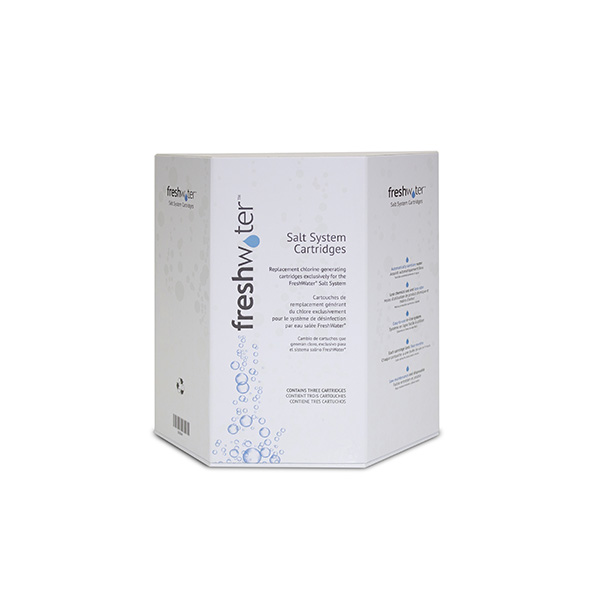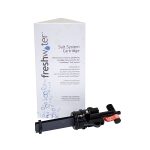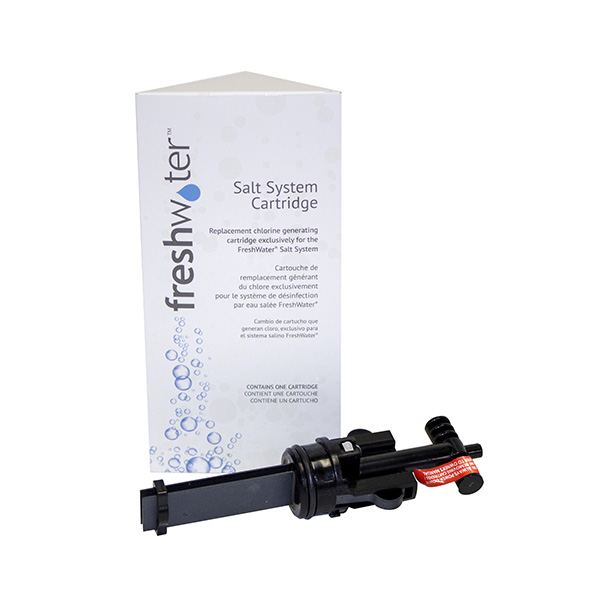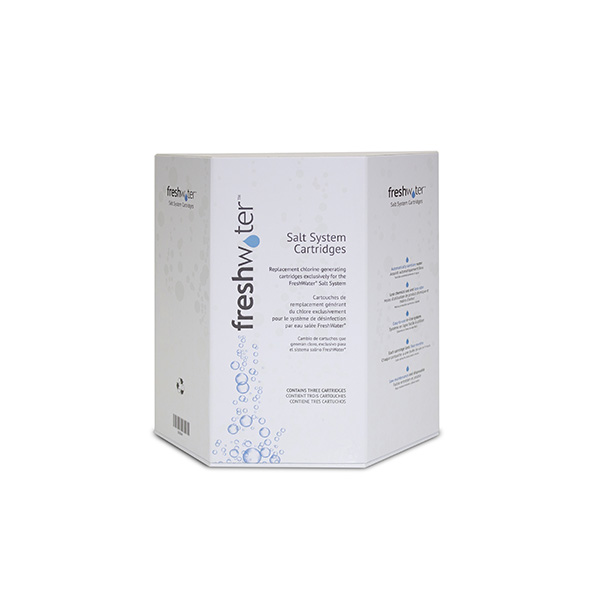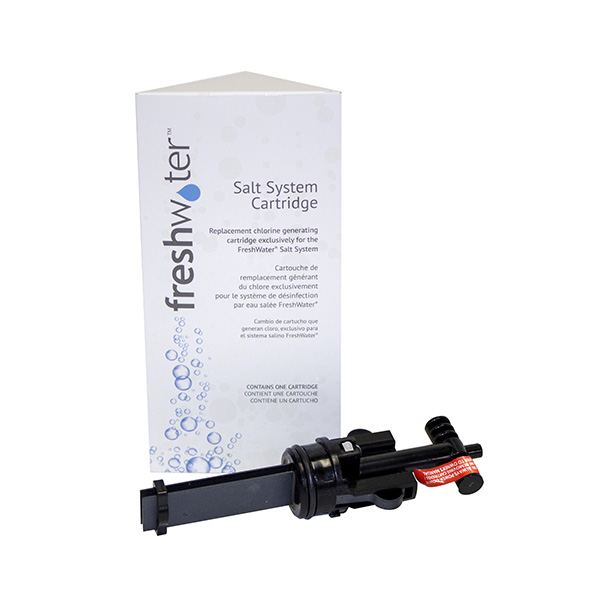 FreshWater® Salt System Cartridge (3-Pack)
---
$350.00
About: 3 Pack Freshwater Salt Cartridge. These replaceable cartridges are used to generate sanitation in Freshwater Salt System hot tubs.
The FreshWater Salt System is an easy-to-use salt water system that eliminates the worry of keeping spa water clean, clear and sanitized for a full year. Just a little salt in your spa water, and the system generates chlorine automatically so you'll spend less time measuring and adding chemicals. This unique system makes spa ownership easier than ever by removing the guesswork and hassle of water care maintenance.
More natural-feeling water with no itchy, dry skin or eyes
Fewer chemicals added and no harsh odors
Simple water care means more time enjoying your spa
Conserve water by reducing spa drain and refills to once a year*
Our 3 pack of salt cartridges provides a year's worth of water care.*
*Many factors affect the life of spa water, such as bather load and water chemistry. When these factors are accounted for and the spa is properly maintained, the FreshWater Salt System will keep water clean and clear for a full year.